Ghostbumps is everything that goes "bump" in the night! Spirits, Ghost Hunting, Shadows, Dreams, Crypto Creatures, Otherwordly Beings, Strange Curiosities and Metaphysics. Live shows at haunted locations, case files, paranormal interviews, ghost hunting techniques and discussions. Informative and fun. Sit back, get comfortable but hang on . . . it's going to be a ghostbumpy ride.
Episodes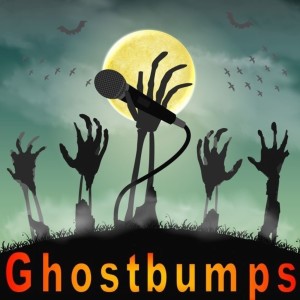 Friday Oct 30, 2020
Friday Oct 30, 2020
There are a lot of famous haunts all over the world, but in this episode, we focus on the United States. We start with private residences because those are always some of the most frightening.
We talk about multiple cases including the nightmare that was the Amityville Horror.  In a small affluent town in New York State the murder of an entire family led the stage for an infamous haunting.  In the mid 1970's Ronald DeFeo Jr. was tried and convicted for murdering six members his family. Then the Lutz family purchased the house and lived there for less than 30 days, become so frightened that they move out in the middle of the night abandoning all of their worldly goods. Now, you had to be really scared to leave everything you own behind and not be willing to go back and pack up. But depending on who you listen to, there was paranormal activity before the murders. We'll explore this case in more details.
We also look at paranormal activity at the Bell Witch farm in Tennessee, the Lizzy Borden Inn, the Villisca Axe Murder House and many others.
Join us for some Halloween fun!