Ghostbumps is everything that goes "bump" in the night! Spirits, Ghost Hunting, Shadows, Dreams, Crypto Creatures, Otherwordly Beings, Strange Curiosities and Metaphysics. Live shows at haunted locations, case files, paranormal interviews, ghost hunting techniques and discussions. Informative and fun. Sit back, get comfortable but hang on . . . it's going to be a ghostbumpy ride.
Episodes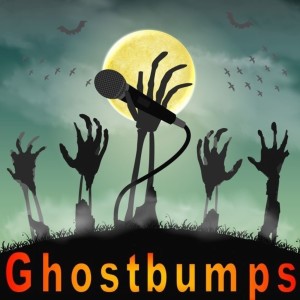 Friday Oct 23, 2020
Friday Oct 23, 2020
We're in mid-October and the veils are thinning this time of year. For a lot of Earth based people, we believe that the dark half of the year starts three days after summer solstice. The reason why we believe that is because each day after that, the nights get a little bit longer. And this time of year, everything is getting very noticeably dark early and the veils are thinning.
We believe that the spirits can move through the veils more readily to come join us. Most cultures have some sort of event that they celebrate at the end of the month, usually between October 30th and about November 5th, somewhere in that window of time. A lot of different cultures and religious beliefs will celebrate their ancestors and their family members who have passed and their pets, anyone they have loved that has influenced them and meant something to them.
In this episode we discuss ghosts and haunting activity.  We'll discuss the three categories of haunting activity, residual, active and poltergeist.  We'll discuss the characteristics of these types of haunts and talk about some famous and personal examples of these types of haunts.
Join us next week where we'll expand the discussion to include more tales of hauntings.