Ghostbumps is everything that goes "bump" in the night! Spirits, Ghost Hunting, Shadows, Dreams, Crypto Creatures, Otherwordly Beings, Strange Curiosities and Metaphysics. Live shows at haunted locations, case files, paranormal interviews, ghost hunting techniques and discussions. Informative and fun. Sit back, get comfortable but hang on . . . it's going to be a ghostbumpy ride.
Episodes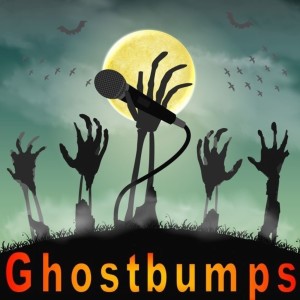 Friday Oct 02, 2020
Friday Oct 02, 2020
The legends of ghost ships fill our minds and bring out our deepest fears about the unknown, about death and about the vastness of the ocean.
So open up your minds to those fears and talk about some true stories of ghost ships.
From the Mary Celeste to the Joyita, the Baychino and the Sayo.  Ghost Ships invade our psyche and remind us that nothing is permanent.
A ghost ship is a ship that sails the ocean without a crew. Sometimes these ships are seen in the distance and sometimes they run aground with the crew missing, never to be found.
We're never going to fully know what happened to these vessels, making them ghost ships. And really, that's what intrigues us and makes us repeat these stories, keeping these ghost ships alive in our collective consciousness.