Ghostbumps is everything that goes "bump" in the night! Spirits, Ghost Hunting, Shadows, Dreams, Crypto Creatures, Otherwordly Beings, Strange Curiosities and Metaphysics. Live shows at haunted locations, case files, paranormal interviews, ghost hunting techniques and discussions. Informative and fun. Sit back, get comfortable but hang on . . . it's going to be a ghostbumpy ride.
Episodes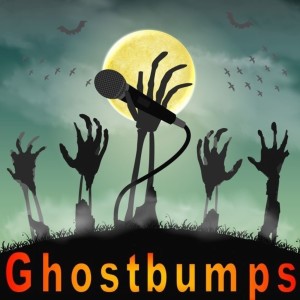 Friday Nov 13, 2020
Friday Nov 13, 2020
On October 8th Jovie and Bridey performed a paranormal investigation at the Dumas Brothel in Butte, Montana.  During the evening they had a chance to sit down and chat with David Prince the Owner and operator of the brothel museum.  
The Dumas Brothel has the title of the longest running brothel in the United States, operating from 1890 until 1982.  
They discussed the history of the building, the paranormal activity that happens there and past investigations that have been performed.  David was a font of information and gave us great insight about the building and even assisted us during our investigation.
For those who want more, we have additional audio on our patron page.  We even have loaded a possible EVP there for our listeners to review.