Ghostbumps is everything that goes "bump" in the night! Spirits, Ghost Hunting, Shadows, Dreams, Crypto Creatures, Otherwordly Beings, Strange Curiosities and Metaphysics. Live shows at haunted locations, case files, paranormal interviews, ghost hunting techniques and discussions. Informative and fun. Sit back, get comfortable but hang on . . . it's going to be a ghostbumpy ride.
Episodes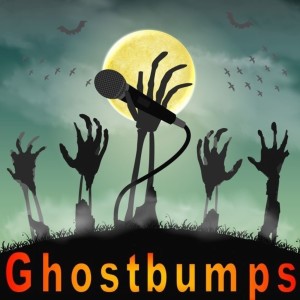 Friday Sep 18, 2020
Friday Sep 18, 2020
Witnessing a UFO can be scary. Can you imagine an 8 year old, carefree and playful, having fun playing games with classmates at school, when suddenly a silver disk emerges from the clouds and lands in the school yard?  This is exactly what happened on four distinct occasions; in 1966, 1967, 1977 and 1994.  The event gets stranger and a powerful message is the only remaining artifact from these events.
Don't miss out on this fun episode of Ghostbumps!